Products for Planet competition
Enter our student competition to design a new product that's good for the planet and your community.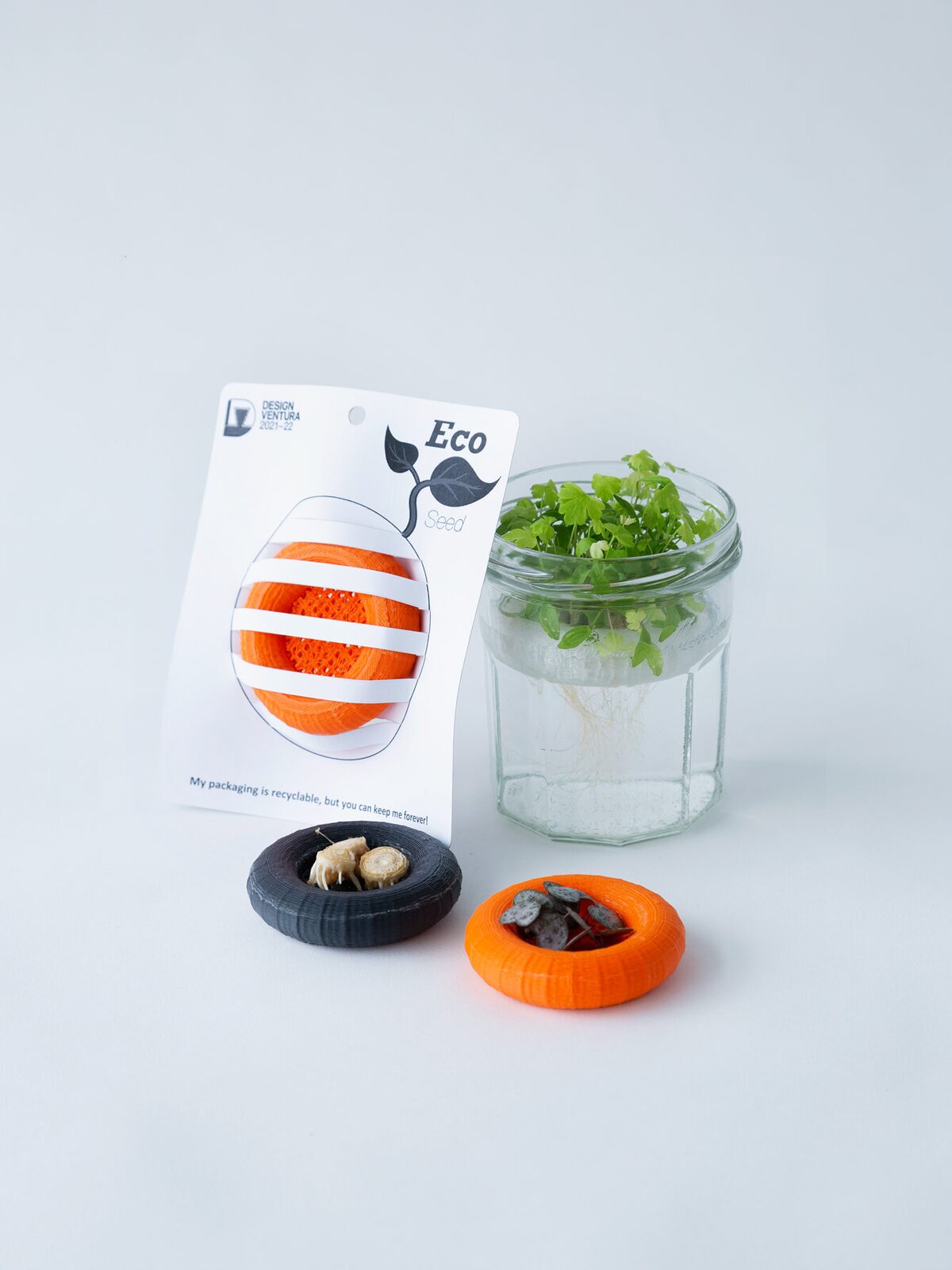 Want to have your design 3D printed?
The Design Council have teamed up with Batch.Works and Seymourpowell to set a challenge for design students across the UK, to create a sustainable product that meets real community needs around the climate crisis.
Over the past year Batch.Works, in collaboration with Matta.ai and PlusX innovation, have been developing their own advanced, AI-powered Additive Manufacturing (3D printing) technology to help their mission to make distributed and circular manufacturing a reality, reducing production waste and transport emissions.
To train the AI, they need to print approximately 10,000 parts on their pilot machines in Brighton. This competition is all about taking advantage of this amazing production opportunity to make some objects that are designed to solve problems and are designed for planet!
The brief.
Students (from GCSE to master's level) can submit ideas of products to be locally manufactured by Batch Works. Submissions should be in the format of: x2 A3 boards, including 1 'Hero' board.
A winner will be picked from each theme. The products should be looking to solve a real-world problem within the below themes:
Is your idea a hydroponics system that allows people to grow salad or herbs from their home; a gardening implement for people with limited mobility or a tool that extends the life of food so that it reduces food waste?
It could be: a filament that can be used for compost; a 3D-printed shoe, or even 3D printed parts for headphones!
It could be a phone holder to allow people to navigate easily to work on a bike; or a handsfree door opening device to allow immune-compromised to open doors on public transport and in work.
It could be a component part that holds a mini-PV panel for a phone charging station; or a wheel that can be wound to generate electricity.
Consider design for disassembly and design for repair.
We expect to see user research as the first part of the design process – go out into your community and understand the challenges and opportunities they face around the above themes.
We are looking to select winners based on the validity of the concept, not the design execution. Don't worry about creating refined, developed solutions - we're looking for concepts which solve real world problems and have a real need in the world.
Developed products will be manufactured in the hundreds (or even thousands), therefore we're looking for ideas which will allow us to donate to a group of users who really need them. Submissions should clearly identify the intended user group and demonstrate demand from the future users for the submitted concept.
Please make sure that your design concept is simple to manufacture, and parts fit within our 3D printer limits (350mm x 350mm x 350m).
Designs will be selected by a panel of leading experts from the Design for Planet festival speakers, Seymourpowell, and Batch Works.
Chosen designs will then be co-developed with designers at Seymourpowell & Batch Works for local manufacture.
The final products will be exhibited in an exhibition and gifted to the identified user group (after the Design for Planet Festival 2024).
Applications
The deadline for submissions is before midnight on 15 December 2023.
Entries made after this cannot be considered.
Unfortunately, we can only accept UK entrants.
The winner will be contacted on Monday, 8 January 2024 and must reply their confirmation of winning by Monday, 15 January 2024.