Embedding design across Network Rail
In 2019, over 1.8 billion rail passenger journeys took place in Great Britain. With numbers climbing post-pandemic, millions of people's lives are shaped by rail journeys, as passengers, employees or suppliers. We work with Network Rail to engage people internally and externally through design, helping to transform how things are done now, and leading to a more sustainable and inclusive railway infrastructure for the future.
How we delivered
As Network Rail's strategic design partner, we support them to embed design across everything they do, from organisational design principles to the identity design for their famous 'Double Arrow' logo.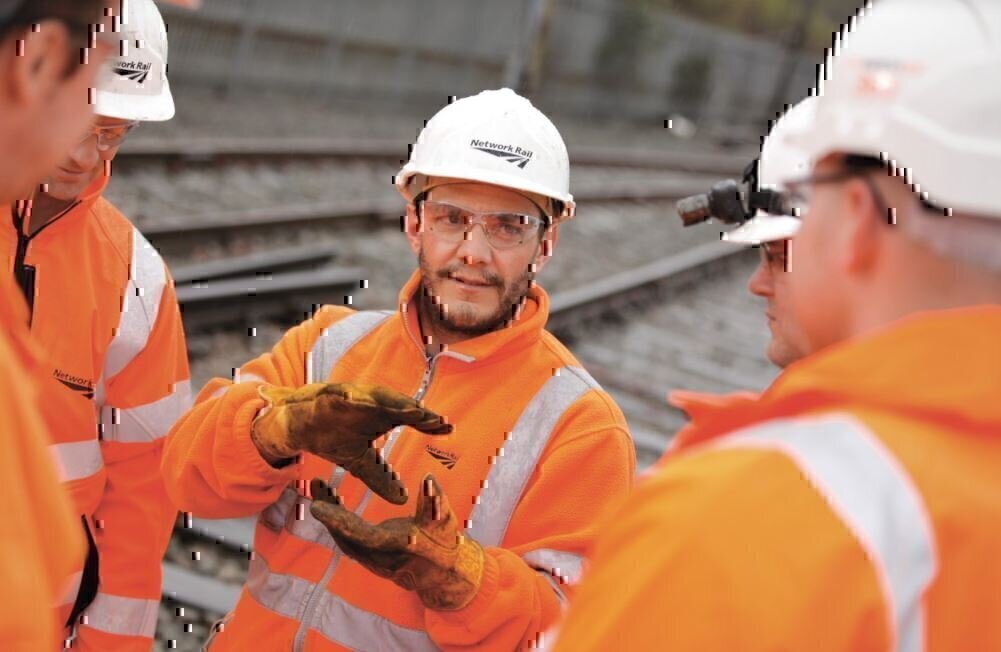 We ran eleven stakeholder workshops in London, Manchester, Bristol and Glasgow to help Network Rail define a vision for small and medium-sized stations of the future. Our findings reframed the railway station from a place to catch a train into a community passenger hub.
The next phase of the project, called ExploreStation, is underway to co-design and prototype what these stations will be. We have engaged with 680 participants online and at in-person workshops held in Sheffield, Bristol and Cardiff. We gathered 2,098 comments on, and 6,024 visitors to, our online Commonplace platform. We will host the Commonplace platform again, alongside more workshops online and in-person in London, Brighton, Liverpool and Manchester. Immersive VR experiences are planned in Paisley, Manchester, Shildon, York and Hereford.
delegates representing Network Rail's customer base and supply chain attended 11 ThinkStation workshops.
of attendees felt they had an increased understanding of Network Rail's principles of good design.
people have engaged with ExploreStation in-person and online.
of participants felt like they have new insights and techniques to take back to their organisation.
Inclusive Design Guidance
We worked with Network Rail during the launch of its Inclusive Design Guidance to bring together stakeholders from across the country for a series of aspirational workshops focused on the value of inclusive design.
On behalf of Network Rail, we conducted research into the value of design, demonstrating the financial, social and environmental benefits of the rail network. This included highlighting six case studies from across the UK and Europe, and recommendations for embedding design within infrastructure to maximise this value.
Category: Place & Infrastructure
Network Rail Design Principles
Our Principles of Good Design provide the tools to enable Network Rail's assets to support a world class service.