Hiten Kamari
Popat
Senior Digital Manager
Hiten Kamari is Senior Digital Manager at the Design Council, spearheading our Digital Transformation strategy, overseeing our core website, series of Microsites, Social Media channels and SEO - helping reducing our carbon footprint and increase accessibility along the way.
Stemming from a background specialising in Digital Marketing, Hiten Kamari contributes towards all digital content initiatives across the organisation.
Since 2015, Hiten Kamari has also been the creative lead for TMG Media, a web-solution agency focusing on digital growth hacking. With multiple industry relevant qualifications, ranging from creditors such as Google, META, BrightEdge and The Business of Fashion, he offers a wide range of educatede insight.
During his free time, Hiten Kamari supports MIND, the mental health charity, visits galleries, and curates modern art for various outlets.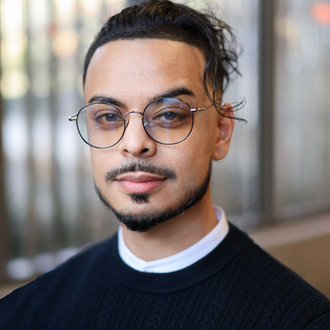 Contact