The climate crisis is the biggest challenge of our lifetime and design has a critical role to play.
It's time for design to shine
Design shapes the world and we need to re-design nearly every aspect of how we live our lives to tackle the climate emergency.
This means designers have huge power, and with great power comes great responsibility.
We aim to galvanise and support the 1.97 million people who work in the UK's design economy to help achieve net zero and beyond.
We need to accelerate the process of making design part of the solution. Designers, business, government and communities need to design in a way that is regenerative and make the planet a key stakeholder in everything they do.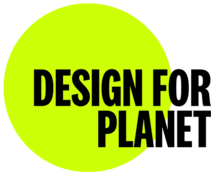 Design for Planet is our mission. It's a call to action.
We hope it drives a movement fuelled by the belief that we can be more powerful together.