Designing London's Recovery
Using mission-based innovation to address post-pandemic challenges.
What is Designing London's Recovery (DLR)?
Bringing together people from multiple sectors to co-create novel solutions and push for change.
The DLR is a programme set out to use a mission-based innovation format to address challenges that had emerged across London as a result of the COVID-19 pandemic.
It supported four missions identified by the Greater London Authority (GLA):
Delivery
The DLR was delivered across two phases, during which participants received support and coaching from Design Council Experts and GLA Mission Leads. The programme was delivered with LEAP funding and in Partnership with the Mayor of London and UCL's Centre for Complex Urban Systems for Sustainability and Health (CUSSH).
Phase One: Twenty innovation teams joined this initial phase to develop their ideas and begin to explore systems thinking. They also began to co-design solutions within their communities.
Phase Two: Eleven team progressed to this phase which focused on prototyping and testing the Phase One teams' ideas with Londoners.
Read the results, including the four GLA case studies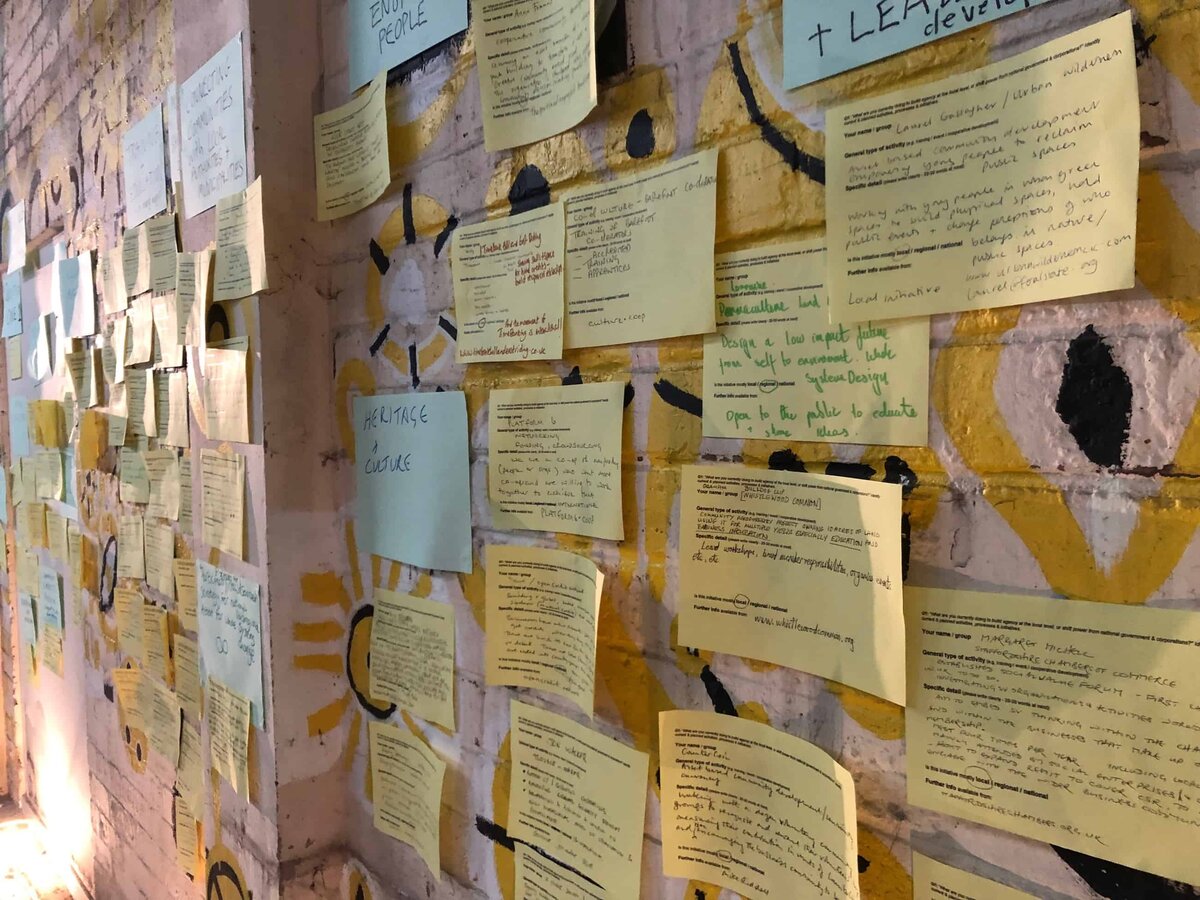 Key takeaways of the report
Define a bold mission to convene stakeholders

When designing for mission-led innovation, it is important to define an inspiring mission that can secure stakeholder buy-in and provide directionality to emerging ideas. An empowering mission will support a variety of designs and innovations to be trialled, while at the same time ensuring that innovation is targeted and purposeful. By working in this way, the creation of tangible outcomes for local communities is supported without curtailing innovation.
Design for spill-over effects

Collaboration and co-creation is key when designing for mission-led innovation. It is important to allow design teams to collaborate with each other, and with policy makers, as they evolve their thinking. Working together in such an open-ended way can help generate otherwise un-planned for 'spill-over effects', creating impact beyond the original project scope or outside of the intended geographical locale.

Pupils Profit, an innovation team that participated in the programme, supports local schools with setting up and operating eco refill stations. Discussing spill-over effects, their founder, Lizzie Gimblett, said: 'Insights generated through the programme led to further funding being awarded by three London councils, to introduce refill shops into a further 14 London schools, as well as a charitable grant to support the activity in four coastal schools.'
Use prototyping to fast-track innovation

Mission-led innovation programmes should provide designers and innovators with an opportunity to test ideas and designs in real-life situations. We therefore encourage designers to develop prototypes that can be road tested with real users. In addition to testing the utility of the design, prototyping can help generate new insights about the proposed product or service, thereby improving it in the process.

As Simon Johnson – co-founder of Patterns Project, another participating innovation team – said: 'When you put your idea in a real-life situation, you really find out what requires improvement. We now have a clear roadmap of what we need to make and build to make this a reality'.
Consider the legacy of the programme

Finally, it is important to consider the legacy of the programme, that is: how participating innovation teams can continue evolving their designs after the programme has come to an end. At the end of the Designing London's Recovery programme, Design Council therefore supported design teams with establishing frameworks for continued collaboration, such as setting up a site for sharing resources online and scheduling in future meetings.
Using missions to address complex local challenges

Mission-led innovation represents a powerful way to tackle the complex challenges faced by the British economy. It is now being championed on a national scale by both of Britain's main political parties, however as this article has shown it also has application for local authorities.

This is important as tackling profound societal transformations – whether it concerns bringing back economic growth, managing an ageing population, or tackling the climate emergency – arguably requires a local anchoring to be successful and sustainable.

Developing forward-looking designs and innovations through carefully framed missions is a powerful way for local authorities to create benefits and enable the well-being of their local community for the long term.