Discover the economic, social and environmental value of design in the UK.
What is Design Economy?
Every three years, the Design Council publishes Design Economy: the only publication that provides data on the state of design and design skills in the UK, and their value to the whole UK economy.
Design Economy, with its ambition to explore the role that design can play to build back better and create a more just, healthy and regenerative world, provides us with a platform to do this. We consider the diversity of the design sector, its vital role in levelling up the UK's regional economies, and the changes that must be made to ensure that design works for everyone.
Read the 2021–2024 report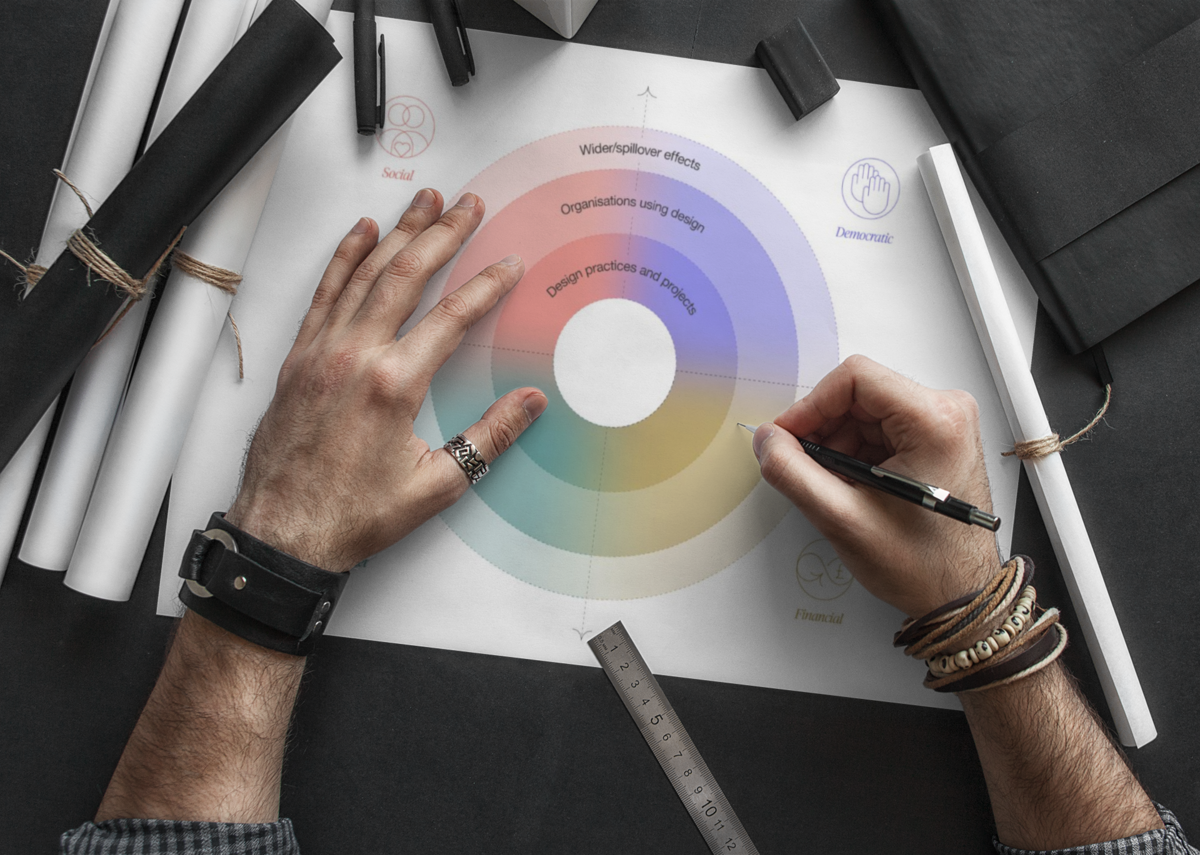 The Design Value Framework
We have developed a framework for designers and commissioners to identify and assess the wider social, environmental and democratic impacts of their work.
The framework builds on design sector specific tools, and provides, for the first time, a single framework for the whole of the design economy to use together, and across a holistic set of values. It will also be used in our forthcoming research to assess the value of the Design Economy.