Design for all: Broadening use and understanding of design by the public and public sector
Insights from Design Economy: 2021–2024 Roundtable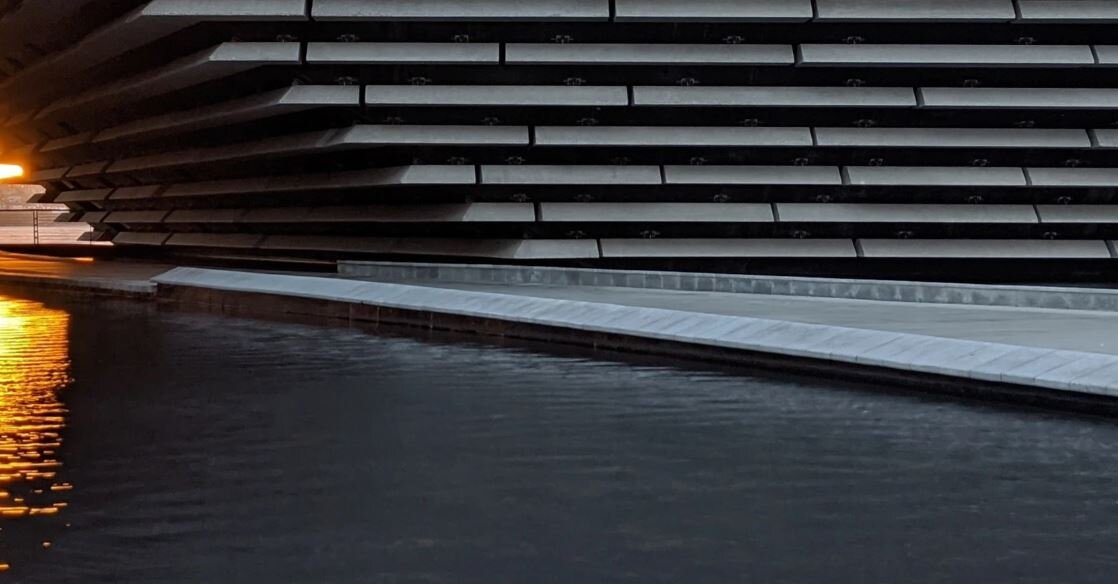 Over the last year we have seen communities create new support networks to help their neighbours; young people produce signs in celebration of the NHS; and public-sector organisations innovate to create pop-up vaccination services. These examples show the (often hidden) role that design skills such as empathy, problem-solving and technical abilities like sketching and prototyping, play in public and civic life. But there have been almost no national studies to capture how the public understand and use design, and the value this has to the UK.
Researching design's role in public life, in 2010 Design Council found that up to 50% of designers in the UK have worked in the public sector. It's a tantalising statistic that also highlights the crucial role design already plays in delivering essential public goods such as housing, education, infrastructure and healthcare. But like the gaps in knowledge around public use of design, it raises as many questions as it answers. How is design being used across the public sector? In what areas of public life is it used well, and where could it be improved? And what role could public sector use of, and public engagement with, design play in promoting a flourishing design economy in the future?
In her opening provocation, Leonie Bell, Director of V&A Dundee, argued that we need to shift perceptions of design as a luxury or 'lifestyle commodity' to an essential part of the everyday:
"Design is the most accessible form of creativity human beings ever engaged with. From before we're born, to after we die, design is with us."
For Bell, design can be a matter of basic human rights which has only been made more apparent by the impacts of COVID-19. For example, design helps us to have safe and affordable housing. It can create access to nature for those living in dense urban spaces. And it can develop new systems and affordable technology to ensure education is provided for all. With its role in meeting human needs, Bell highlighted that government investment in good design is also a way of caring for citizens.
It is a theme that also informed the curatorial approach to V&A Dundee's exhibition in 2020, Now Accepting Contactless, which showed the ways in which design had been used in response to the pandemic.
That shift in how design is presented and discussed with communities and the public also requires greater bravery on the part of designers to acknowledge design's strengths, weaknesses and failures. And a key part of that involves listening to those whose lives design affects. As an example of this, Leonie Bell highlighted V&A Dundee's current exhibition for the Venice Biennale which runs from June to November 2021 and due to Covid-19 is now being staged in Dundee. Here architects are paired with local residents from Paisley to listen, learn and respond to the design challenges they faced in their own immediate environments. She argued that there needs to be greater discussion with communities about what design means to them, and its role in our everyday lives as a fundamental human capability.
The second provocation was from Design Council Design Associates Umi Lovecraft Baden-Powell and Marc Cairns. They focused on their recent project 'Design, Differently'. This brought together people from more than 20 community organisations across the UK to understand how they were using design to reimagine and create local spaces and services, and how we could support them to do more of it. Baden-Powell and Cairn highlighted examples of design in action which, because they are not done by 'professionals', often evade research and data-capture. One of the 'Design, differently' participants was the team behind Portland Inn. Based in Stoke-on-Trent, Portland Inn is a former pub which has been re-designed by the community into a creative hub. It is a great example of how communities are using design skills to transform under-used assets in their areas into essential spaces. And it shows how design skills and practices outside of professional routes bring significant value to the UK. The 'Design, Differently' research also highlighted some of the barriers that communities are facing when it comes to using design for social good, from lack of funding to perceptions of design as an elitist discipline.
Following these two provocations, roundtable participants discussed strategies for increasing use and understanding of design by the public sector. Two common themes emerged.
We need to make procurement frameworks used by the public sector more accessible for designers and help them understand public sector processes.
Public sector organisations have long-established processes that they need to follow within their work. Procurement frameworks, funding cycles and contract requirements can be a challenge, especially for smaller design studios. Participants also felt that while there are shifts to using design in local and central government, for instance through the UK Policy Lab, or the Scottish Government's digital design teams, there is still a culture of risk aversion in the public sector. This is at odds with design as an iterative and experimental process. Participants felt there was a need for the design sector to better understand public sector processes, to more effectively make the case for design's benefit to public service delivery and policy-making. At the same time, they felt there was an opportunity to review public sector procurement frameworks, to see how these could better incentivise successful submissions from small design agencies.
We must tackle negative perceptions and lack of understanding about design in the public sector and empower designers to make the case for their value.
Within the public sector, participants felt that these negative perceptions of design continue to affect decisions around funding and procurement of design, be it perceived cost or time. Whilst there is growing interest in design's role in local and central government, the creation of case studies where design has had a positive impact to public sector goods or services could not only support the case for more design investment, but also help to raise awareness and guide future use of design by the public sector.
Several participants also felt that there was a lack of rigorous evidence to showcase design's potential to address public sector challenge. This not only included being able to demonstrate return-on-investment in line with government evaluation standards and metrics, such as those outlined in the
UK Green Book, but also ensuring that impact assessment of design's value directly linked to public-sector priorities.
Participants also discussed public engagement with design, and the barriers to creating a more diverse and accessible design culture in the UK. Three key issues were identified:
We must dispel the myth that design is an elitist activity and have more diverse representation of design in mainstream media.
Although we can see a range of design-related programmes in mainstream media such as The Great British Sewing Bee, participants felt that design was still predominantly seen as a luxury or lifestyle choice, rather than as a fundamental human capability which is part of our everyday world. Design media could do more to highlight the role of design as a creative problem-solving activity. For participants, this was closely tied to addressing the lack of diverse design role models in mainstream media which would help to overcome the perception of design as an elitist activity.
We must address the social hierarchies and unequal power dynamics that are embedded in design.
The perception of the designer as part of an elite group can be reinforced as designers are often parachuted into communities as 'experts' who will solve problems. This creates an imbalance of power due to their perceived expertise and authority. There was a recognised need to shift the role of the designer within the community, something that is already being pursued by organisations such as RESOLVE and Assemble, who continue to help run and support community projects they have initiated around the UK. Participants felt that there was a need for more professional accountability for designers and architects to adopt good community engagement practices, which could be supported by case studies of best practice, and perhaps be administered through existing professional bodies such as the RIBA.
We need to support young people to develop design skills and increase the routes available for them to access design careers.
Participants highlighted that education has been in significant decline in the UK, with a 57% decline in take-up of Design and Technology at GCSE level between 2010 and 2018. At the same time, participants noted that whilst the UK is home to the top two design schools in the world, high fees mean that many are excluded from the qualifications that are often expected from people wanting to go into the design sector. Participants agreed that there needs to be action to make design education more accessible and inclusive. They noted that there are immediate opportunities to help widen access for young people to design careers. These include through supporting informal education initiatives, such as the Open City Accelerate programme, and through advocacy with senior leaders in schools and with parents to encourage greater take-up of design and technology at secondary level.
If design is going to help the UK's economic recovery, and act as a force for positive social and environmental change, then we need to have a richer understanding of design across the UK. But to do so, the sector needs to respond effectively to the many issues discussed here. And to reflect the diversity of experiences, identities, ages, genders and cultures that it seeks to serve. Our hope is that Design Economy: 2021–2024 will involve people from across the UK to better understand and demonstrate the value of design to the UK, and to showcase its potential as a fundamental human capability.
Subscribe to our newsletter
Want to keep up with the latest from the Design Council?