The Architecture of Reconnection: Walthamstow Wetlands

For 150 years, a space three times the size of Disneyland has sat, seemingly desolate, in the heart of London. Generally considered as 'off-limits' by locals, the Walthamstow reservoirs instilled a 'keep out' culture through their defensive exterior of high fencing and cautionary signage.
That was until Walthamstow Wetlands opened to the public in October 2017. Located in north-east London between Blackhorse Road and Tottenham Hale, its design is the product of a £10.6 million project and is formed of 10 operational reservoirs and spans an area of over 200 hectares.
What's now often hailed as 'Europe's largest urban nature reserve' was a collaboration between the London Wildlife Trust, Thames Water and Waltham Forest Council, who partnered with Kinnear Landscape Architects (KLA) and Witherford Watson Mann Architects.
Today, the Wetlands run hundreds of programmes throughout the year and remains a fully operational Thames Water reservoir site, supplying 3.5 million people with clean drinking water every day. The space is also a haven for wildlife with particular ecological importance. It is a Site of Special Scientific Interest (SSSI) as well as a RAMSAR site, it is home to both regular and rare wildlife.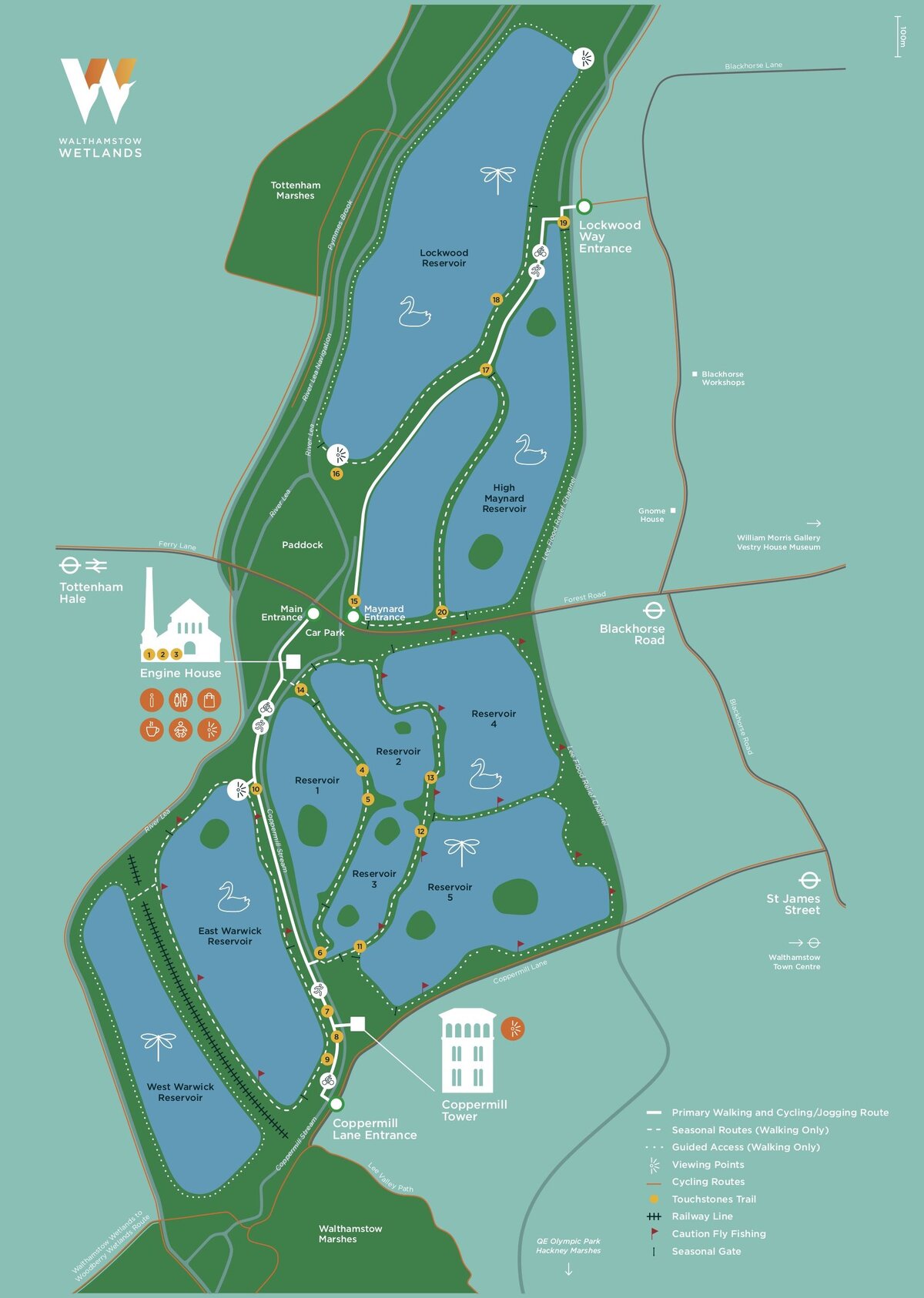 The ultimate focus of the project was a place that would truly work for the people - and wildlife - using it. For Lynn Kinnear, lead architect at KLA, the aim was simple: "How do you make people feel that they can use the space in the way that they want to use it? We didn't want to put up barriers to anyone. We wanted it to feel like it was for them."
Having brought together experts as well as local community stakeholders in the planning process, Walthamstow Wetlands is a place that fosters a special sense of community and is improving the health and wellbeing of those that have discovered its treasures.
"The future is a 'whole-place' approach to design. This is where our infrastructure, homes, services and communities are connected, to ensure we're creating the best and healthiest possible places for people to live."

- Design Council
Walthamstow Wetlands exemplifies this approach in an incredibly understated way, and is a space that will connect communities, individuals and the environment for generations to come.
Subscribe to our newsletter
Want to keep up with the latest from the Design Council?