Beyond Net Zero: A Systemic Design Approach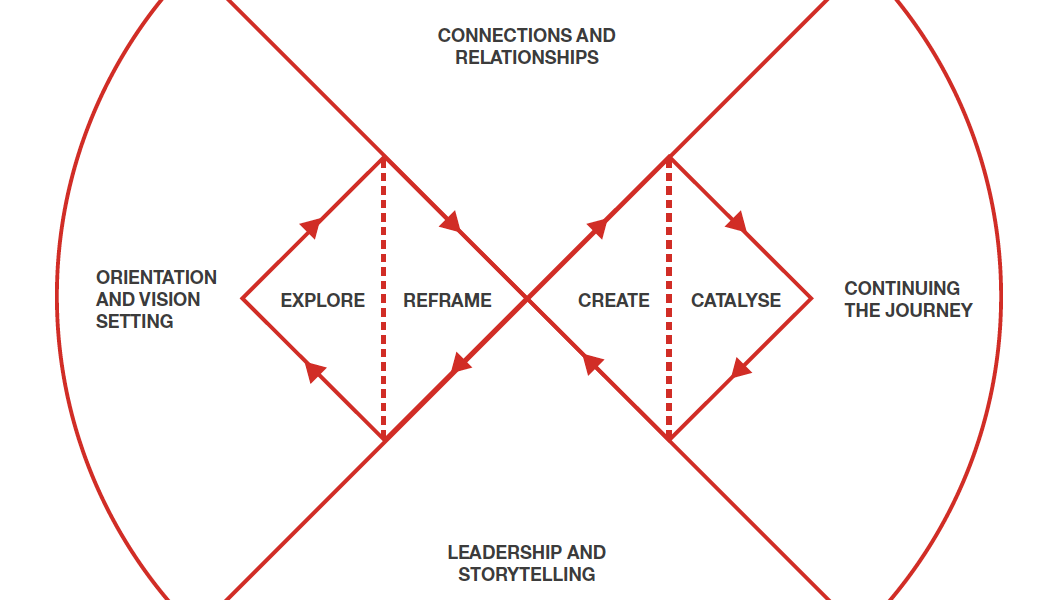 The Systemic Design Framework, launched by Design Council in April 2021, has been developed to help designers working on major complex challenges that involve people across different disciplines and sectors. It places our people and our planet at the heart of design.
The framework can be found in our publication, Beyond Net Zero: A Systemic Approach (pp. 42-53).
Key elements of the Systemic Design Framework include:
Six principles for systemic design which can be used to help people to develop or adapt new design methods and tools from their own practice. The principles are: people and planet centred, zooming in and out, testing and growing ideas, inclusive and welcoming difference, collaborating and connecting, circular and regenerative.
Four key roles for designers to play when tackling systemic issues: system thinker, leader and storyteller, designer and maker, connector and convenor.
Types of design activities. These are: exploring, reframing, creating and catalysing.
The enabling activity that goes 'around' the design process, including orientation and vision setting, connections and relationships, leadership and storytelling, continuing the journey.
The Systemic Design Framework is further evidence of Design Council's commitment to enable sustainable living, as outlined in our Strategy 2020-2024. It builds upon the global success of Design Council's Double Diamond (2004) which sits within our Framework For Innovation (2019), which remains an essential guide for anyone innovating within their organisation.
Subscribe to our newsletter
Want to keep up with the latest from the Design Council?